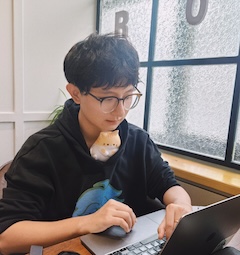 Hello, I am Ruyi Ji (吉如一). Welcome to my home page.
I'm now a second-year Ph.D. student in the Programming Language Lab (PLL) at Peking University, advised by Prof. Zhenjiang Hu and Prof. Yingfei Xiong. I am interested in program synthesis. Click here for more about my research.
I completed my undergraduate at Peking University, where I worked with Prof. Yingfei Xiong on interactive program synthesis.
I used to be a contestant in competitive programming. I won the 3rd place, Gold medal in ACM/ICPC World Finals 2018. Now I'm still engaging in relevant activities. I'm the founder and the first president of PKU Student Algorithm Association. Click here for more about our activities.
News